We met six Los Angeles-based creatives, part of a new wave that is shaking up the fashion and entertainment industries.
Her fashion label, Maisie Wilen, bears the name of her mother. Like a nod to this humility that envelops her. Maisie Schloss knows where she comes from. The designer loves the eccentric, the quirky, the unpopular. Her creations don't care about trends and norms. Playful cut-outs unveil the skin. Multicolored prints draw psychedelic shapes. Dresses and jumpsuits stick to the body. Maisie Wilen invents a world of its own, where nothing is taken too seriously.
What drew you to fashion?
Honestly, it's always just been my main interest. I've been grooming myself to be a designer since I was about 12. I've always been obsessed with clothes and I was doing a lot of art. This has always been kind of the only thing I ever worked on. When I was younger, I would make little pieces of clothing for myself, like a little skirt. That was really exciting. I took sewing lessons at a local sewing store. It was very standard, learning the basics up to more advanced, and then I went to fashion school.
You studied at Parsons and then, two years after graduating, you obtained a contract with Yeezy. To me, Kanye's professional ethics is based on two key elements: creative freedom and a quest for perfection. Does the work environment at Yeezy cultivate these two elements?
Yeah, I think that's a really good way of putting it. We were always looking at different projects from a very large viewpoint, from a very macro lens, and thinking about what theoretically would be the ideal. It was also a tremendously creative environment. Within traditional design houses that are more commercial, especially out in L.A., you might be hired to be a woven designer and that's all you would work on, this one little category. At Yeezy, they really embraced anything. I was technically a women's designer, but if I had an idea for something else, I could throw it out there and it would be respected. We thought about other projects all the time, because Kanye works on so much stuff, he works on music and clothes, but he has infinite other projects in the mix. It was also cool to interact with such a range of different talents, whether it was an architect or a website builder.
You were also the first recipient of Kanye's incubator grant for young fashion designers, and that's how Maisie Wilen was born. Had you considered launching your own brand that early before that?
It had always been a dream of mine, but I didn't see it as something possible in the immediate future. That opportunity definitely made launching the brand possible.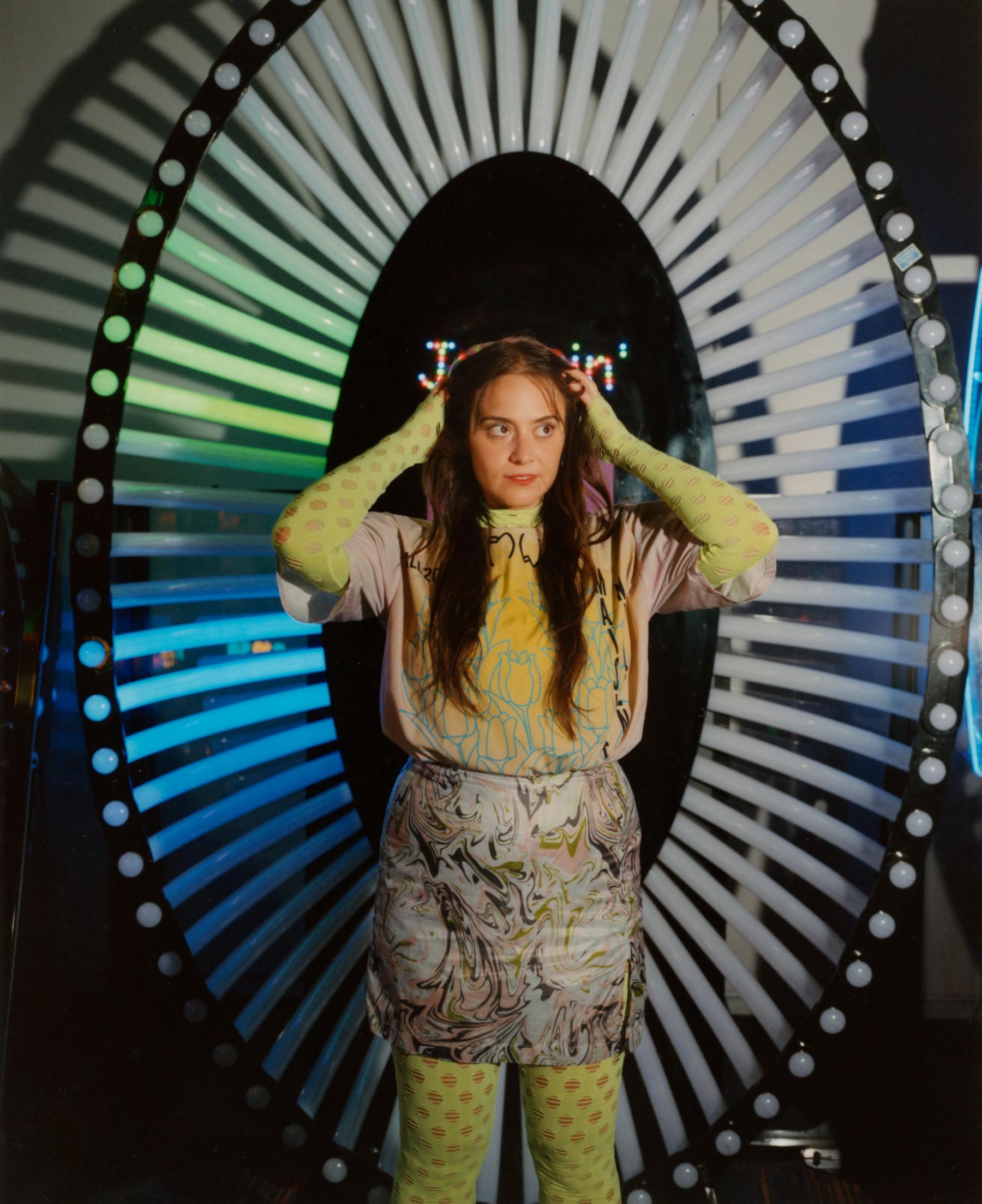 I think your work is an ode to the female form, with fitted, sexy and gymnastics inspired designs. More than that, it's an ode to all female forms, since it celebrates and flatters all body shapes. Is it important for you to demonstrate that sexy is not for one type of body only, that everyone is entitled to show off their curves?
Yeah, definitely. Something that's also really important to me when I'm designing in general is thinking of making silhouettes and shapes that the wearer can wear often. There's a lot of specialty with the prints, the colors and the textiles, but I really root everything in very wearable silhouettes. I want whoever owns this to wear it often. So you'll see really simple shapes, like the crew neck long-sleeved shirt or the turtleneck dress, but you can wear it lots of different ways, you can find lots of different purposes for it. And I think that lends itself to being really flattering as well.
You also challenge what is commonly accepted as beautiful, with some quirkiness. It was particularly significant with your Fall-Winter 2022 collection, which was presented on fantastic creatures, inspired by characters from Monster High. What's your vision of beauty?
It's hard to define beauty. I think an element of fun is really crucial. If something's too stuffy or takes this version of hot that takes itself so seriously, it's so uninteresting to me. Growing up, I was really absorbing fashion through the internet. I was put on social media from a young age. Because of that, I'm really aware of how people who love fashion take themselves so seriously on portraying themselves, with so many girls doing the full glam and really stiff poses. And I love to play into that and poke fun at it. That's why I loved playing with the Monster High characters, they were so over the top, they were a little humorous but a little spooky at the same time, and it just seemed really fresh compared to the mega glam that's been trending for so long.
What do you wish someone feels when wearing your designs?
Every single piece of clothing I produce is made to be your favorite. The clothes I design are rooted in practical silhouettes with the intention that their owner will be comfortable in wearing them yet feel the excitement of a unique piece.
What are your biggest inspirations ?
It comes from everywhere. I definitely do love looking at archival old fashion. I've been obsessed with vintage since forever. I also love looking at what's typically very gross fashion. I've always been really into thrifting since I was younger, and I love finding the most ridiculous thing at a thrift-shop. Like "Where was this made? Where was this sold? Who wore this?" And those sort of monstrosities of clothing are always really exciting to me. I pull up inspiration from those and art a lot. I watch a lot of movies. Honestly, I love arcades. These hyper aesthetics are so inspirational to me.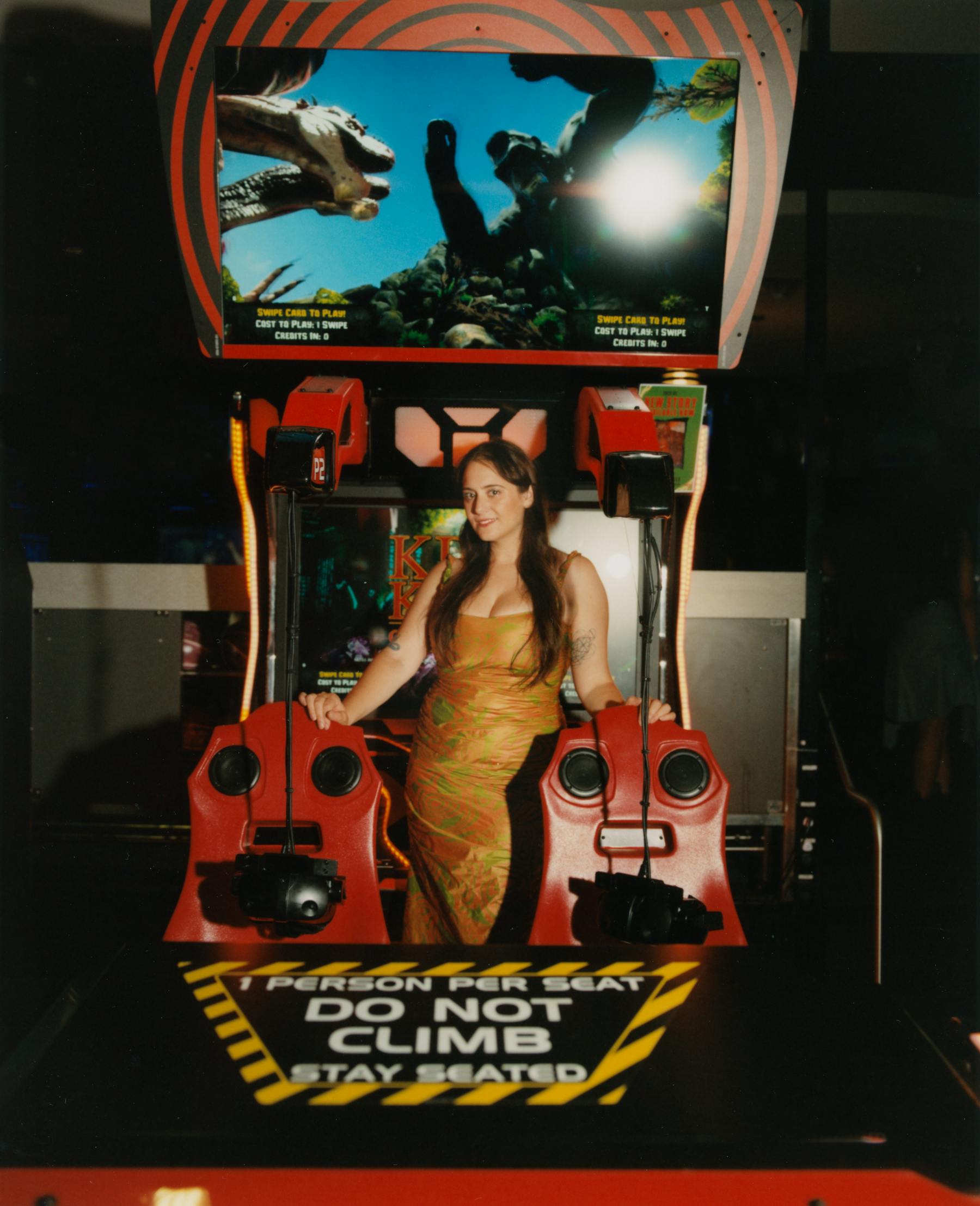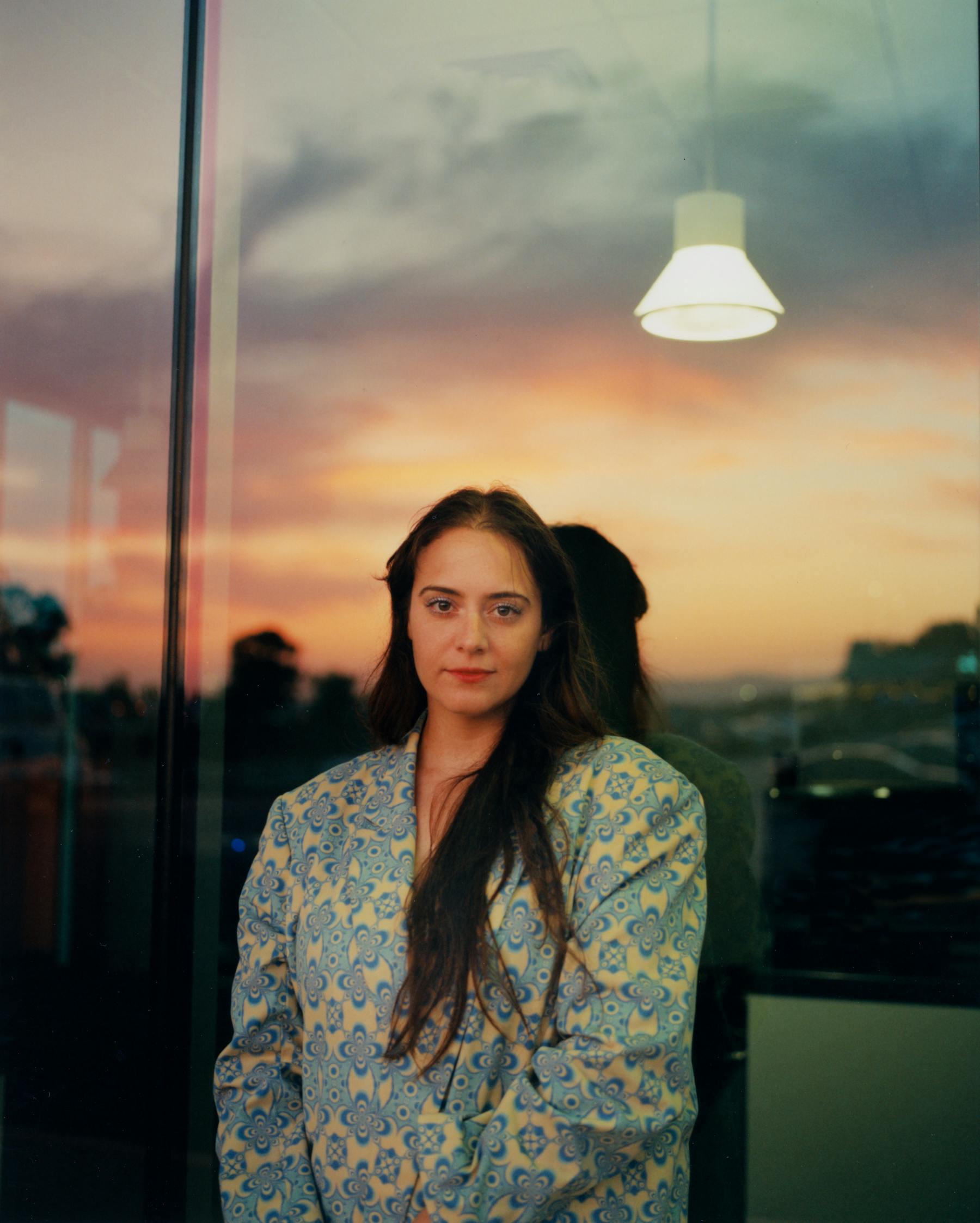 All your pieces are made in L.A.. Why did you choose to produce locally?
I wanted to support the local community. And there are also so many great suppliers out here. I didn't really want for anything that's not here. There are great businesses that I'm happy to work with. Also, I'm a small brand.
It's easier I guess.
Yeah, the whole company is just me and one assistant. So if there's an issue with production in China or Italy or somewhere, there's a huge lag on email time because of the timezone and it's a whole mess. If there's an issue with production in L.A., I just go drive over and it's fixed. So it just makes sense in so many ways.
The L.A. fashion scene is way less developed and established than New York's. What's your take on that?
L.A. is a very different vibe from New York. I lived in New York before I moved here. One of the things that attracted me to L.A. was that the projects here felt a little more experimental. In New York, you have a bunch of great brands that are more establishment, have been around for a long time, do it by the book, show at Fashion Week. Whereas here, there's just a lot of talented kids who are like: "I made a few things, I'm playing around, here's what it is." It's kind of incredible. It's more like an alternative way of working.
Where do you want to take your brand, looking forward ?
I would love to expand categories. This season, I'm working on bags and a few men's pieces. Last season, I did a capsule with Keds, which was cool because it was the first time I've done shoes. I've done shoes in the past in a very DIY way for show looks but they weren't for sale. I would love to just broaden the offering. I would also love to globally expand. We have presence outside of America now but I would love to further it.